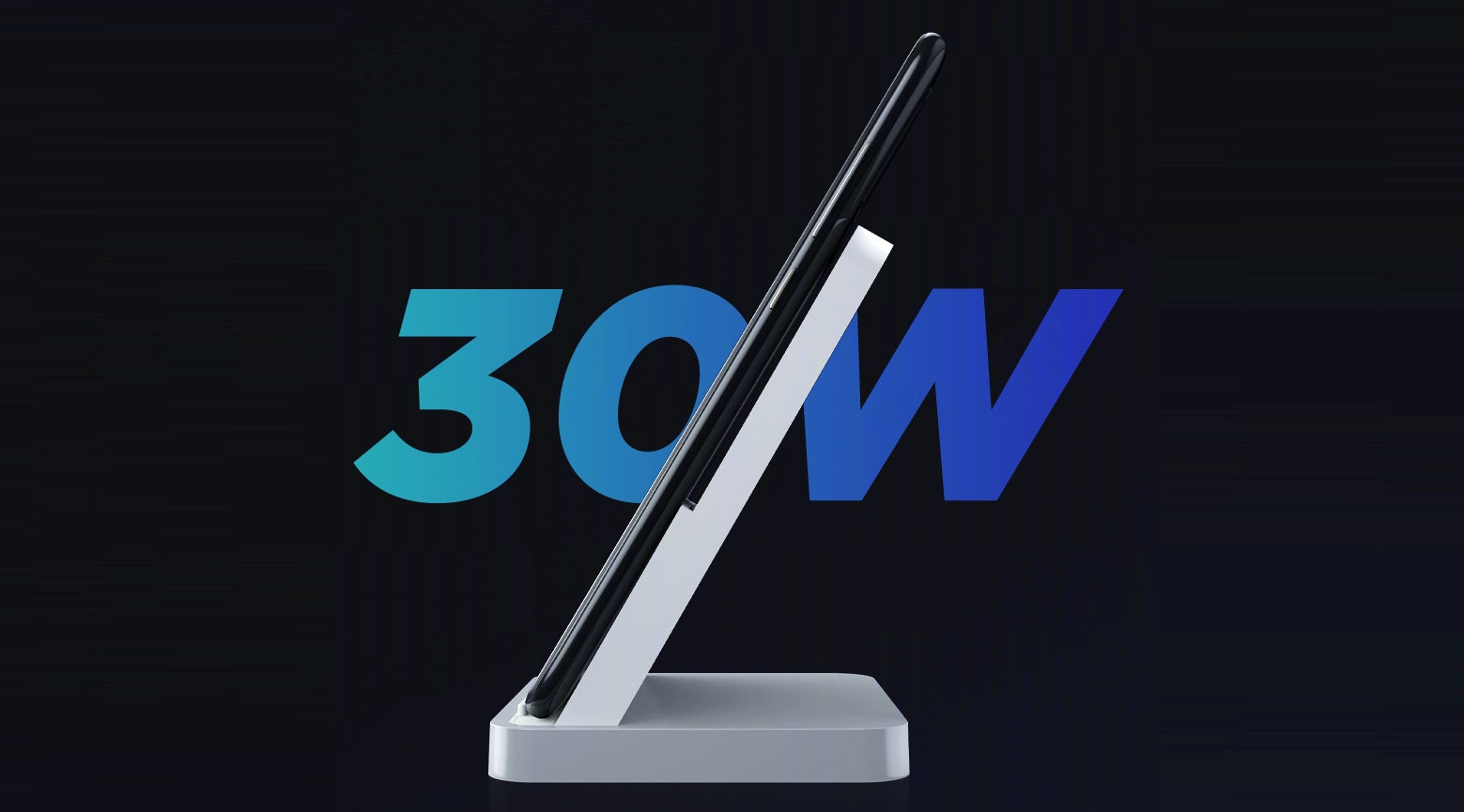 Early this year, Xiaomi had introduced the world's fastest wireless charger alongside its Mi 9 flagship smartphone. The charge pushes 20W and it was faster than most fast wired chargers on the market. Now they have announced yet another breakthrough with an even faster 30W fast wireless charger.
The new wireless charging technology will be making its debut on the Mi 9 Pro 5G, which is Xiaomi's second 5G smartphone that could be powered by a Snapdragon 855+ processor. The new device will not only support faster wireless charging but it can also do reverse wireless charging at a faster rate.
The higher charging speed is made possible with an efficient 4:1 direct-charge architecture. This is said to be an upgrade over their previous 20W wireless charger that uses a 2:1 direct-charge architecture. Apart from utiilising two levels of charge pump voltage reduction, the new architecture improves efficiency while reducing the amount of heat generated from the charging process.
According to Xiaomi, the fan-cooled 30W wireless charging stand can charge a 4,000mAh battery from 0-50% in just 25 minutes, while a full charge can be achieved in just 69 minutes. For faster reverse wireless charge, the new device will feature a BOOST feature along with a 1:2 reverse charge pump to push a maximum power of 10W which is similar to a typical "fast" wireless charging pad.
Interestingly, the new dual-band transmission technology will utilise Bluetooth which helps to separate power transmission from data communication instead of combining both like the current Qi-standard protocol. As a result, this will greatly reduce the chance of disconnecting while in wireless charging mode. Apart from having stability benefits, this implementation can also help to transmit time and battery percentage information between the devices.
Apart from the 30W fan-cooled charging stand, Xiaomi is also introducing a 20W Smart Tracking Wireless charging pad which sounds a lot like Apple's AirPower charging mat. The wireless charging pad can automatically track and align its charging coils to a user's smartphone.
Using the dual-band transmission technology, the charging pad will be able to display the charging status as well as the time while the device is being charged on the pad.
Even after hitting 30W, Xiaomi is still continuing to push the boundaries of wireless charging. According to the Chinese brand, a 40W high-efficiency wireless flash charging technology is already on its way and they have commenced early-phase testing.
[ SOURCE ]
Related reading