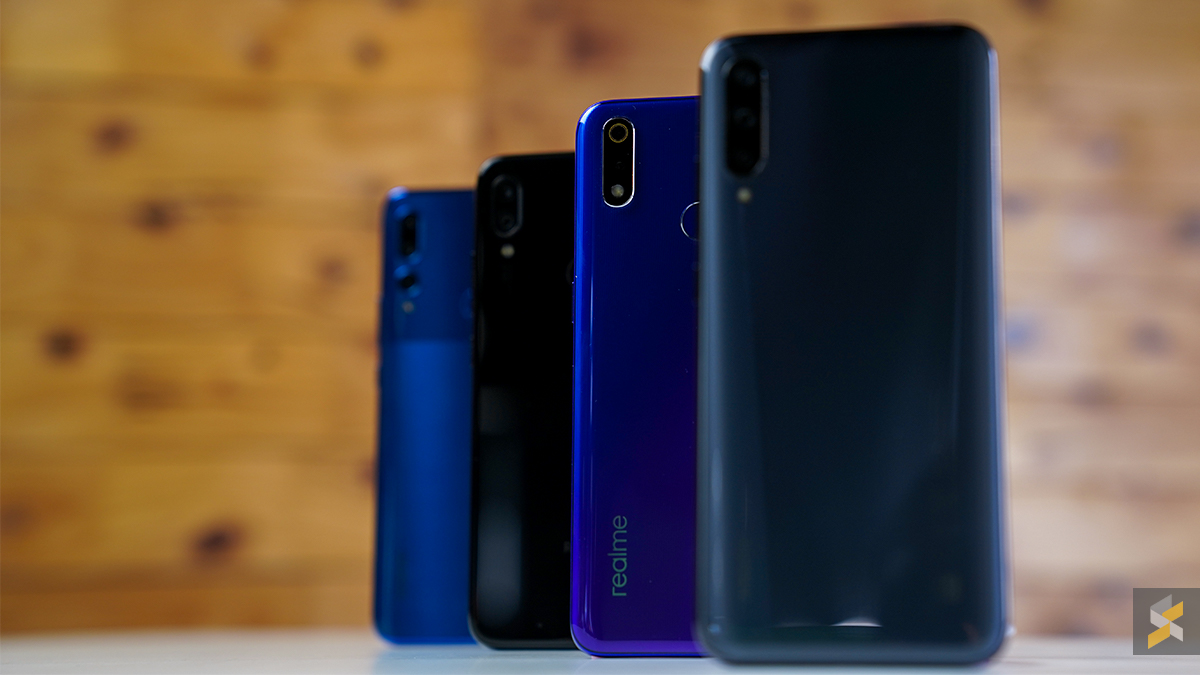 Intro
I remember when I purchased my first ever smartphone, almost 10 years ago. It was a Nokia E5, ran on Symbian OS, and came with a 5MP single camera that had no autofocus. But it opened up so many doors for me—I was paying something like RM3.50 for 100MB/week of data, which was just about enough for my WhatsApp and Twitter needs. And it all came at a low price of RM500.
But the prices of smartphones have been steadily rising through the years, and a midrange smartphone can go for up to RM1,500 nowadays. And of course, there are some great devices in the price bracket. If you've got a higher budget, you can check out our buyer's guide to the best smartphones under RM1,500 here.
But that's not to say that there isn't good value to be found in the sub-RM1,000 range. In fact, some of the smartphones that we've listed below certainly punch above their weight, even if you've got a bigger budget. So if you're in the market for a budget smartphone, we've compiled a list of the best smartphones you can buy under RM1,000 for 2019.
But first, let's set the parameters of this guide. To keep things current, the devices listed in this edition are all a year-old, at most. And to help you get the best devices in this bracket, they'll all be priced from RM600 and above.
A quick breakdown of this guide: each device will have an individual entry, with relevant specs and pictures included. There will also be updated prices and links within each page—as with our other guides, we'll be providing links to where to buy them, and only smartphones that are officially available in Malaysia will be included in this buyer's guide.
When you're done going through the entries, we've put all of the important information together in a comparison table, so that you can view all of the smartphones below side-by-side. And if you're still having trouble deciding, you can head on to the editor's choice segment. There, we'll list 3 of the best overall smartphones in this price range, with a few honourable mentions included as well.
Now that we've settled that, let's go.