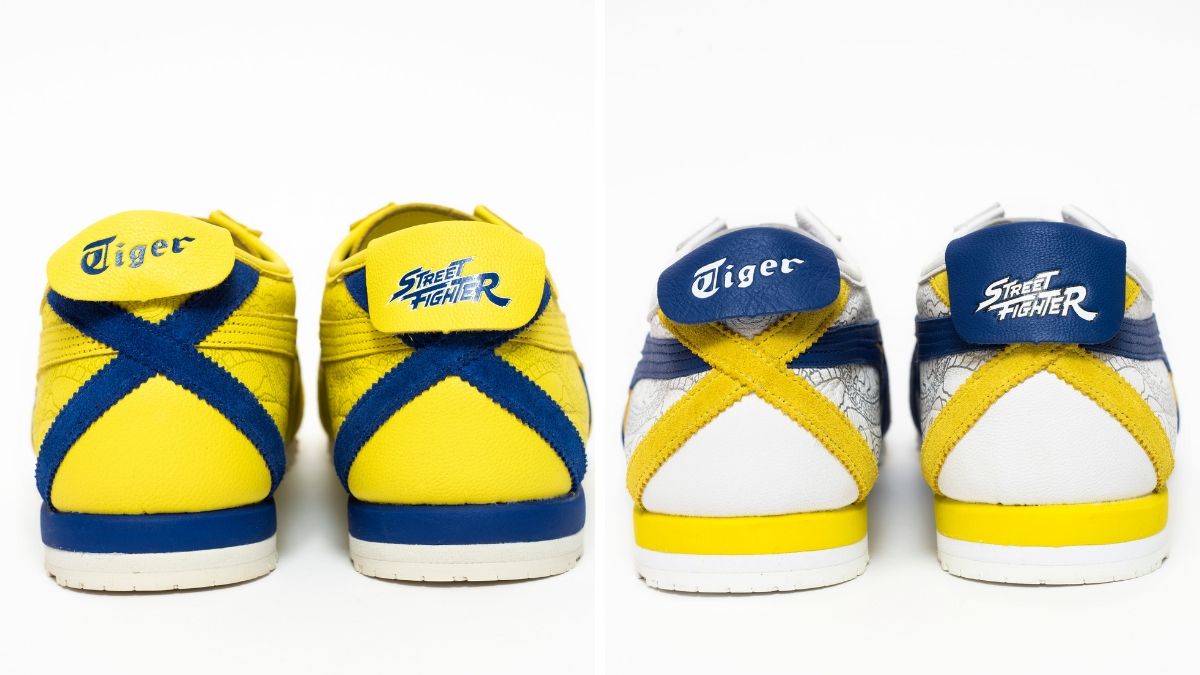 Onitsuka Tigers are a good example of how if something isn't broke, then don't fix it. Their designs have practically been identical for years, but the demand for the sneakers has always been there—even Bruce Lee fancies them, remember?
The Japan-based brand occasionally updates their lineup with limited edition themed shoes, and for the first time, they've now announced a video game-themed Street Fighter edition. With original visuals being designed by famed manga artist, Masakazu Katsura, the Mexico 66 SD model is being reborn in a collaboration with Street Fighter V: Arcade Edition.
You can choose between two colour combinations that both feature blue and yellow—as inspired by Street Fighter character Chun-Li. The sneakers will also feature the Street Fighter logo on the heel flaps, while there'll also be a graphic print of Chun-Li's dragon belt on the shoes.
In-game Onitsuka Tigers
You'll get a special product code along with the sneakers, which gamers can use to customise Chun-Li's costume in-game. So you can deck her out in Onitsuka Tiger apparel as well as the Mexico 66 SD Tigers, which is pretty cool.
In addition to that, here's a look at the Chun-Li visual that was designed by Katsura, with more Onitsuka-themed Street Fighter visuals done by other artists:
If you're interested in grabbing a pair, there are only 5,000 pairs available worldwide at select Onitsuka Tiger Official Stores. While Onitsuka's Malaysian site doesn't appear to have the product in stock, you can pick up a pair from Onitsuka Tiger stores in KLCC and Midvalley for RM699 (limited stocks).
Editor's Note: This article has been updated to include information on Malaysian availability and pricing.