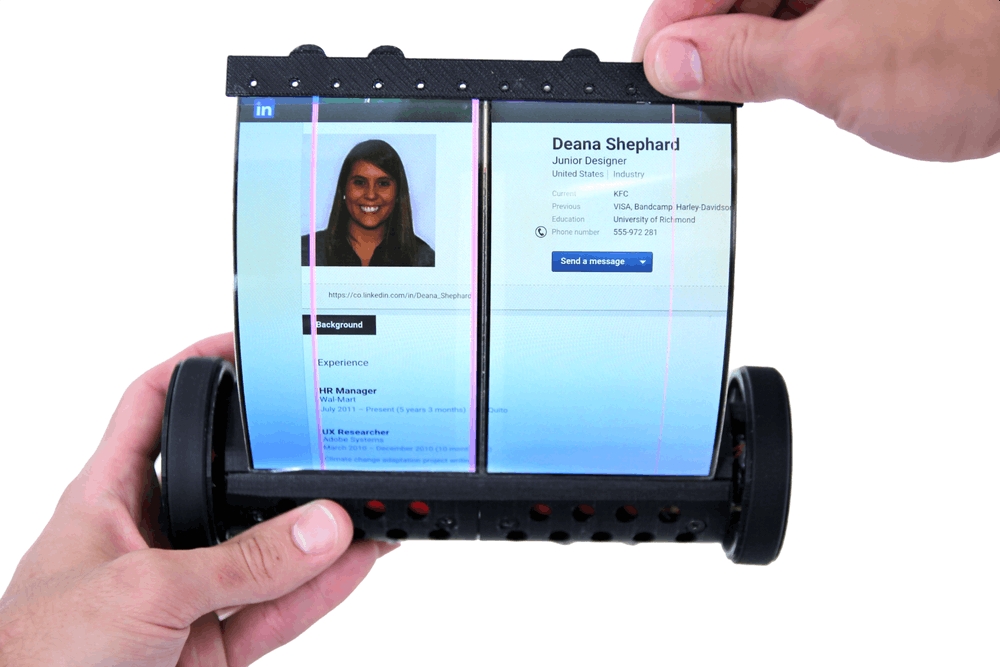 Ah, the folding smartphone. Something that started out as a "why do we need this again", culminated to an "oh my gosh take my money" and finally hangs in a limbo of "will we ever see it again" thanks to the myriad of problems plaguing the obviously difficult act of folding an electronic device in half. But, while Huawei and Samsung have had to delay their very own folding devices, it appears as if interest in the development of such a handset has not waned.
The latest company to hop on the bandwagon? Sony, apparently, if these rumours are to be believed. And, their folding idea isn't just as simple as bending the screen down the middle–it will apparently involve rolling.
Now, there's no official guarantee that this smartphone will become a reality, but tipster Max J (@Samsung_News_) tweeted that Sony is indeed working on a Galaxy Fold/Mate X competitor and will be utilising rollable display technology.
This isn't really as far-fetched as one might think because we've seen rollable display technology in the past, most notably with LG's rollable TV. One could say that it was really only a matter of time before someone shrank it down and stuck it into a smartphone–and we've even seen demos of these before.
Besides that, the prototype device sports an SM7260 SoC, a 3,220 mAh battery, one of LG's rollable displays, something called the "Nautilus Design" as well as a 10X Zoom camera. Max J says that the device may eventually retail with a Snapdragon 855 chip with Qualcomm's X50 5G modem, sometime in December or early next year.
How reliable is this information? Well, I'd treat this like any tip/leak, with a huge pinch of salt. After all, even if it is true, these are only prototype devices.
What I am interested in is whether Sony should even be working on this at all. The company's mobile division is a shadow of its former self, and has even pulled out of several key markets including our own. In fact, Sony Mobile was in such dire straits that they were merged with the company's TV, audio and camera business.
While their 2019 flagship Sony Xperia 1 looked interesting with a really tall 21:9 aspect ratio, the fact that so many of us around the world won't be able to even buy it isn't a great sign. Is developing smartphone tech that's as volatile as a rolling-folding smartphone the way to proceed from here? Especially with what has already happened to the giants like Samsung and Huawei?
I honestly don't know, but I guess the silver lining here is that Sony has nothing to lose in the mobile market anymore, so they might as well go bonkers, right? I'd love to hear your thoughts in the comments below.