Astro GO has emerged as the #1 most frequently used paid-for video streaming service in Malaysia beating Netflix and other competitors by some margin. This, according to data gathered from FT Confidential Research that Astro provided to us.
Respondents were asked "What is your most frequently used paid-for video streaming service?"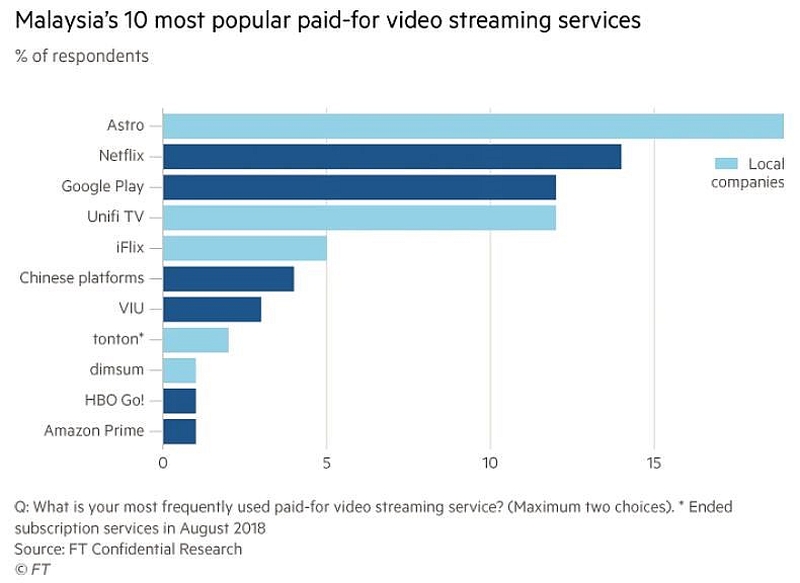 One factor that makes Astro GO the popular choice over its competitors is that it doesn't require you to register in order to access the content. All you need to do is install the app and a number of channels are already immediately available for you to view.
If you have an Astro or njoi account, you can link your account to the Astro GO app and have access to all the content that you've subscribed to.
Astro says it has 77% market share in Malaysian pay-TV and Astro's streaming service while the Astro GO app has recorded 2.2 million registered users with an average viewing time of 149 minutes per week.
The Astro GO app is available for Android and iOS devices and access via astrogo.astro.com.my for web browsers.