Apple had recently introduced Group FaceTime on iOS 12 which allows you to have a group video call with up to 32 people at the same time. Unfortunately, a bug was discovered on the app which could put your privacy at risk.
It appears that anyone can gain access to your iPhone's microphone if they quickly add their own mobile number after initiating a video FaceTime call. Since Apple has continuity, this could affect all of your iOS and Mac devices that are logged on with your Apple ID.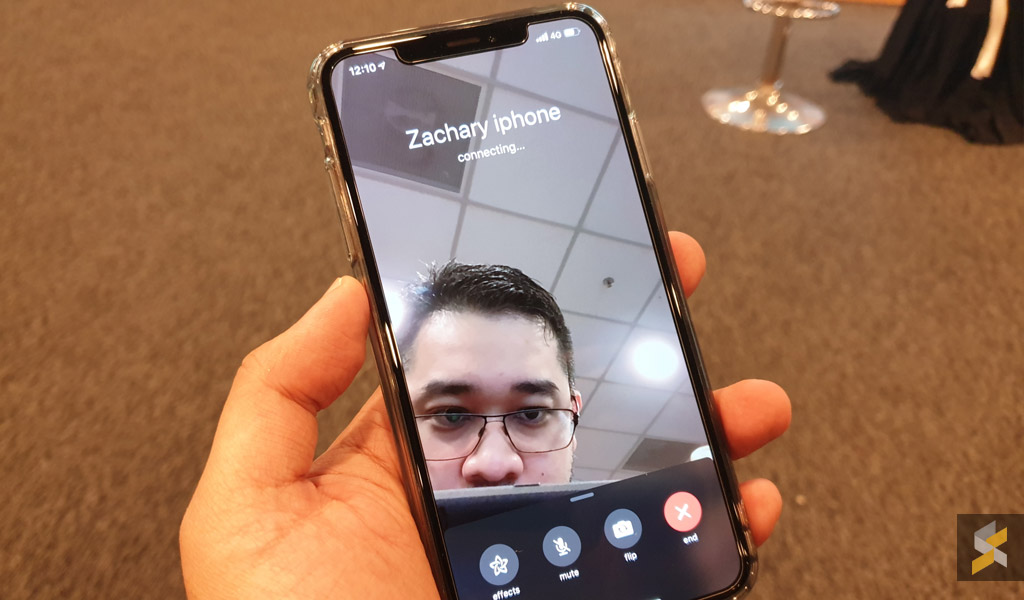 We've tried it early this morning and we managed to hear the other person even if they didn't accept the call. Interestingly, both sides were able to hear each other loud and clear.
The Verge had also reported that video could be transmitted if the recipient presses the power or volume button to ignore the call, which is quite disturbing. From what we can gather, it appears that FaceTime "thinks" the conference call is active if a third person is added to the conversation even if the second person has yet to accept the call.
The good news is that Apple has already disabled Group FaceTime to prevent further abuse until a fix is found. Therefore, there's no need to disable FaceTime manually unless you're really paranoid about it. At around 12:00PM Malaysian Time, we couldn't replicate the issue as we were not able to add more people to an ongoing FaceTime call.
Rene from iMore had reached out to Apple and they had responded to him with the following statement:
"We're aware of this issue and we have identified a fix that will be released in a software update later this week."
While the bug is serious, it is good that Apple had quickly disabled the feature to prevent further exploits. So for the time being, no Group FaceTime until Apple releases a new iOS update.
[ SOURCE ]