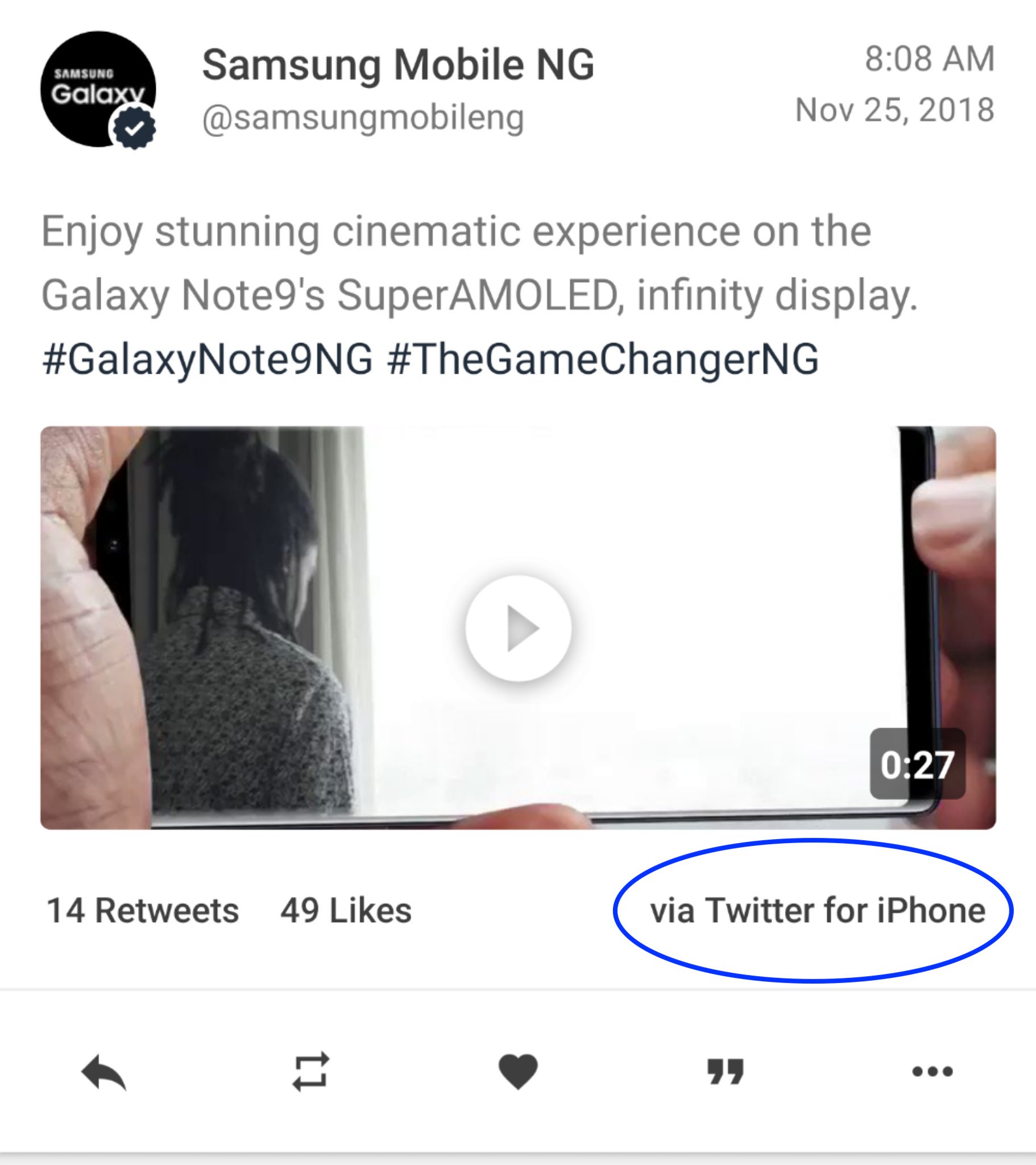 An official Samsung Twitter account was caught posting updates via an iPhone. The tweet and Twitter account have since been deleted but the proof of the act remains in the twitter-verse and beyond thanks to a screen capture from Marques Brownlee of the popular YouTube channel MKBHD.
It has to be noted that tweets from the account have been around for a while but was only pointed out recently by Brownlee when he noticed that the tweets were posted using an iPhone.
Might as well add "Twitter police" to my bio at this point 🤦‍♂️ pic.twitter.com/DRlrXl7bak

— Marques Brownlee (@MKBHD) December 2, 2018
The account is Samsung's official Twitter account for Nigeria and is verified by Twitter. Also apparently, this is not the first time the account has been posting on Twitter using an iPhone. The account had close to 297,000 followers on Twitter when it was still active.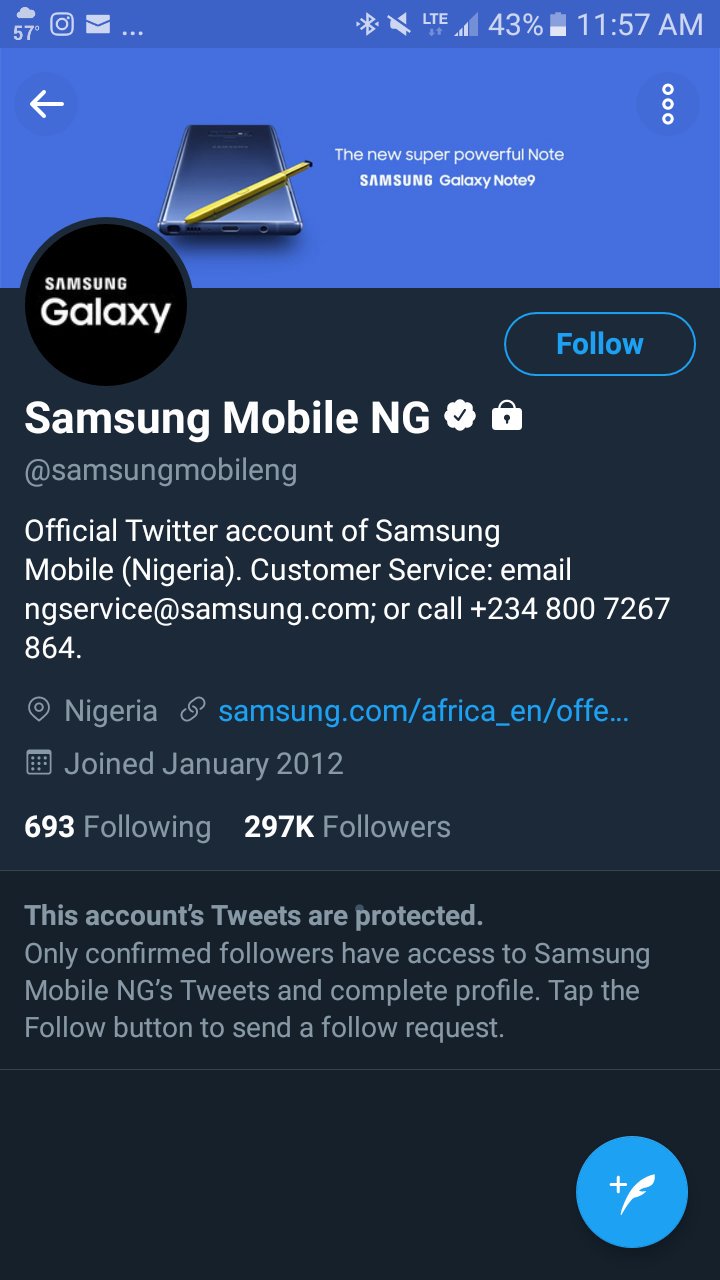 Typically, companies employ digital agencies to manage their social media assets. It's not out of the ordinary to think that Samsung is doing the same as well. Not trying to put the blame on agencies here but we think this slip-up was done by a person that is not directly employed by Samsung.
It is very unlikely for the person posting the tweet was someone that worked in Samsung because from experience and from our interactions with people who work in Samsung, we've never seen them use anything other than a Samsung phone.
How can this be avoided? Well first of all, don't use an iPhone. The next thing is to not post directly from the Twitter app. If you're managing multiple accounts, its safe to do it from a social media engagement tool like Hootsuite.