unifi mobile is kicking off Deepavali celebrations early this week by offering 30-day unlimited LTE data for RM55 on its #Bebas prepaid plan. The promotion is available from November 4 till November 10, 2018 and you can purchase the pass right from the unifi mobile app (Link to:Apple App Store and Google Play Store).
Unlimited data for 30 days for RM55, that's cheap right?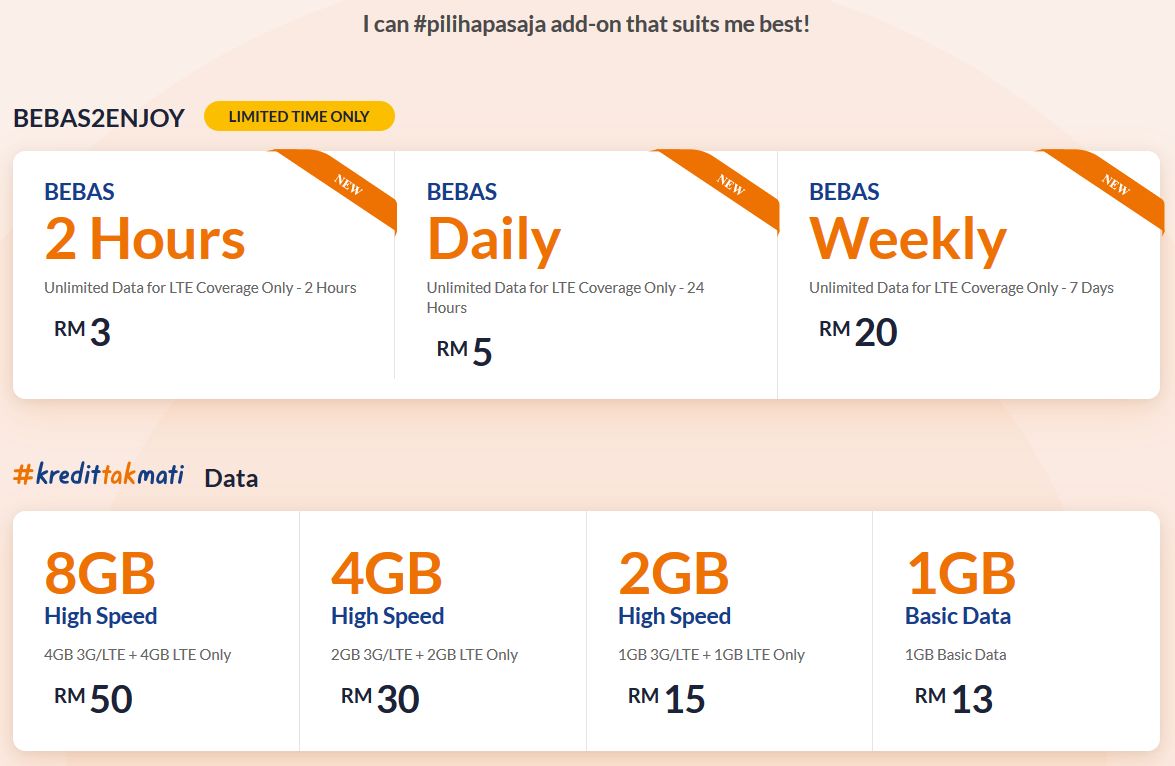 On the surface of it, the 30-day unlimited data pass looks good, but you have to consider a few things. #1 You only get unlimited data when you are in unifi mobile coverage area and #2 if you are outside of unifi mobile coverage, you'll have to pay extra for the "High Speed" data pass which will give you 3G data access when you're outside of unifi mobile coverage areas.
The cheapest of these "High Speed" data passes are the "2GB High Speed" pass for RM15 which gives you 2GB of data but that data is split, 1GB for use in unifi coverage areas and 1GB for use outside of unifi coverage areas. So technically you only get 1GB of data to use outside of unifi coverage areas. If you want more data outside of unifi mobile coverage areas, you'll have to pay more.
So a word of caution, if you're planning to get the unlimited data pass promotion from unifi mobile, be sure that you're mostly in unifi mobile coverage area, to get the most out of your purchase.
What's so good about unifi mobile prepaid?
If you're not yet a unifi mobile subscriber, they are offering some goodies if you sign up. For new sign-ups you get 2GB of LTE data, 10 minutes worth for free calls, 10 SMS for free when you activate your line. The SIM card is free to and you can choose to have it delivered to your or you can collect the SIM card at the nearest TMpoint outlet.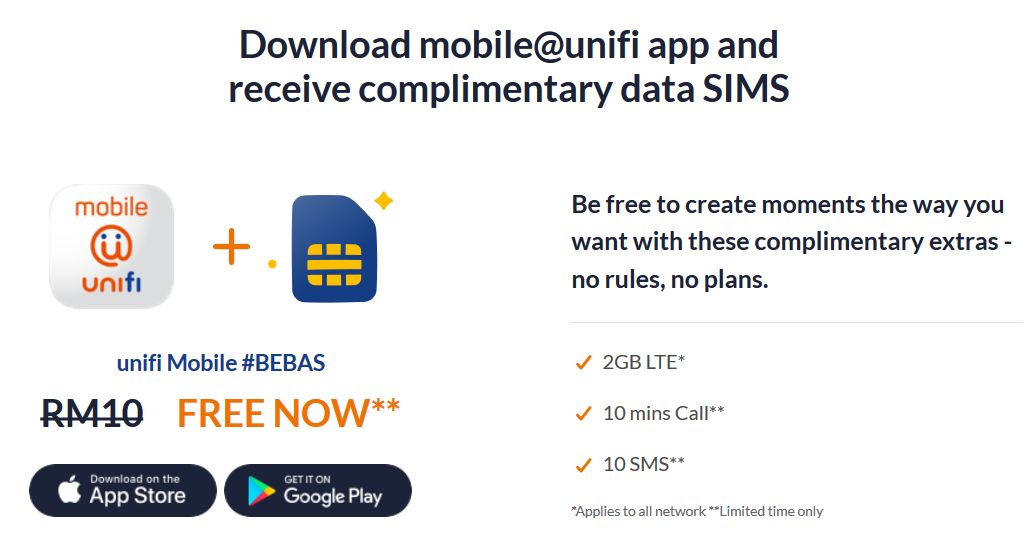 The other unique benefit of unifi mobile prepaid is that your credit doesn't expire. Meaning, as long as your line is active at least once a month (by making one call, sending one SMS or using some data), you don't have to top-up at all.
While the free offerings and the #kredittakmati feature are nice, the of data usage between unifi coverage areas and outside of unifi coverage area is a pain to manage considering that this is mobile plan. You'll be moving around a lot and to constantly check whether you're in unifi mobile coverage or not, so you can use your data is a big turn off.
For more on the unifi mobile promotion, head one over to their site: https://unifi.com.my/personal/mobile/bebas