This has got to be the best deal yet for the iPhone 8 and iPhone 8 Plus in Malaysia. Tesco is now offering a massive discount for the iPhone 8 and you can get the base 64GB model from as low as RM2,699, instead of its original retail price tag of RM3,649.
If you need 4X the storage, the iPhone 8 256GB can be yours at RM3,299 which is a massive RM1,100 off. Meanwhile, the bigger iPhone 8 Plus is also on offer as well but it's only available for the 64GB storage option. Not all colours are available and stocks appear to be limited, so you have to act fast if you want to grab this deal.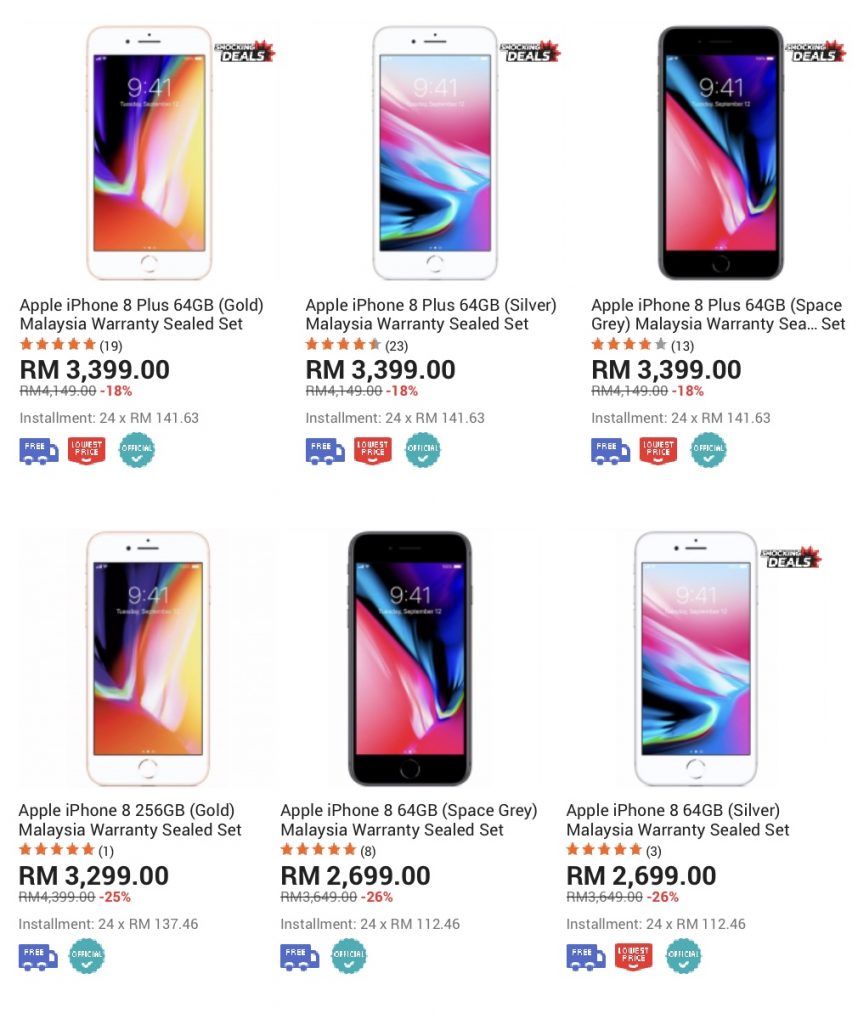 Here's a recap on the offer:
iPhone 8 64GB – RM3,649 RM2,699 (Save RM950)
iPhone 8 256GB – RM4,399 RM3,299 (Save RM1,100)
iPhone 8 Plus 64GB – RM4,149 RM3,399 (Save RM750)
According to the listing, these are official Apple Malaysia units and Tesco Malaysia is also providing free shipping. If you're interested, head over to the Tesco Store on 11street.