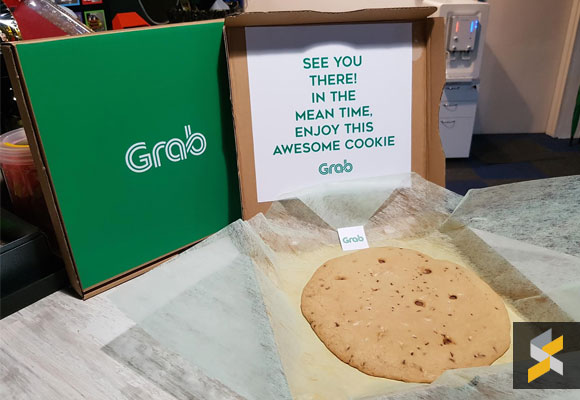 This afternoon the folks from Grab had sent us something out of the ordinary. It's a monster-sized cookie packed in a typical pizza box.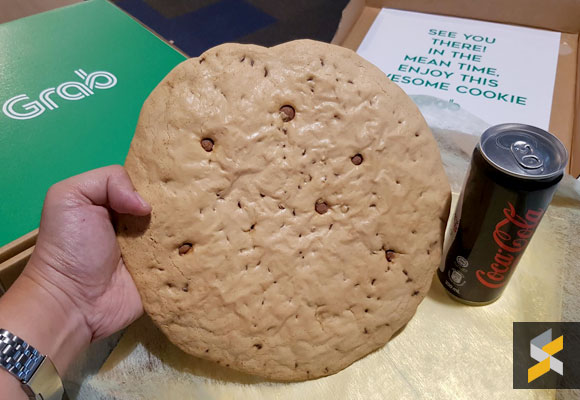 It's pretty huge, about the size of a regular pizza and we seriously don't know what the cookie is supposed to mean. What we do know is that Grab had recently launched GrabCoach in Singapore, allowing you to order a bus on demand for up to 40 people. Could they be launching a similar XXXL-sized service for Malaysia or are they rolling out a food delivery service?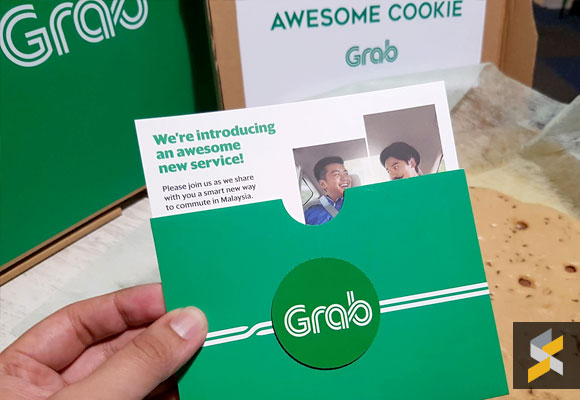 From the invitation card, they will introduce a brand new service which promises to be a smart new way to commute. The media event is happening on Thursday, 16 February so stay tuned to us for the latest updates.
Any guesses as to what this could be? Let us know in the comments below.