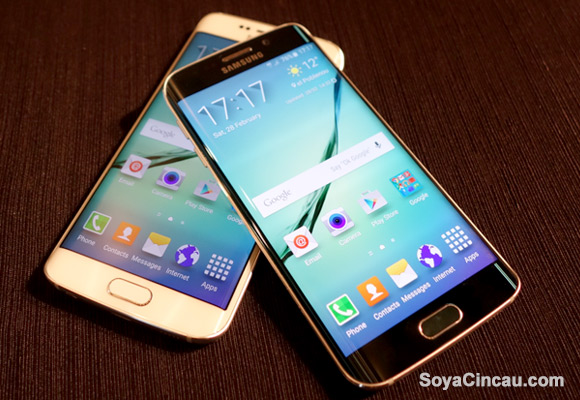 The dreaded software update issue is back and this time, Samsung has been slapped with an injunction for failing to regularly update their smartphones. The suit comes from an influential NGO that cares for consumer interests in Netherlands, Consumentenbond aka Dutch Consumers' Association.
The group claims that Samsung has a horrible software update policy for their Android-based smartphones. They want the South Korean giant to start being more transparent in providing a relative timeline of how long these devices will be supported. Issues pertaining to Stagefright and other critical vulnerabilities were highlighted in their release.
Talking about the Stagefright problem before, Samsung did say that they were going to fight software manipulation by pledging to monthly security updates over-the-air (OTA). For a further explanation of what Stagefright is, head on over here.
Consumentenbond attempts of out-of-court discussions with Samsung didn't achieve a "desired result". Thus, the association thinks that they should be held viable and will face off with the "undisputed market leader in Android phones" in the chambers of law.
A suit comes into picture after the association ran an "Update!" campaign to promote more consistent software updates from Android OEMs. Their claims aren't baseless either, as they've found that an estimated 82% of Samsung smartphones in Netherlands have not received the latest version of Android in the two years after being introduced.
Users have nothing to lose from this case and it's no question that a revamp to Samsung's upgrade policy will be greatly appreciated on all consumer fronts. In the consideration of security and privacy breaches, at least if done correctly, Samsung could tackle them swiftly by providing (more) regular updates.
If the Dutch Consumers' Association manages to put up a good fight, it could pose Samsung to rethink releasing too many devices in a year and their TouchWiz development team are probably gonna get a lot more work on their hands – plus long-term support could make their phones pricier too.
These groups are not to be taken for granted and we're assuming the EU (European Union) should take notice and demand the same things if things favour Consumentenbond in Dutch courts.
Share with us your thoughts if you have a Samsung device. Have you noticed updates more often on your phones? Drop us a comment below.