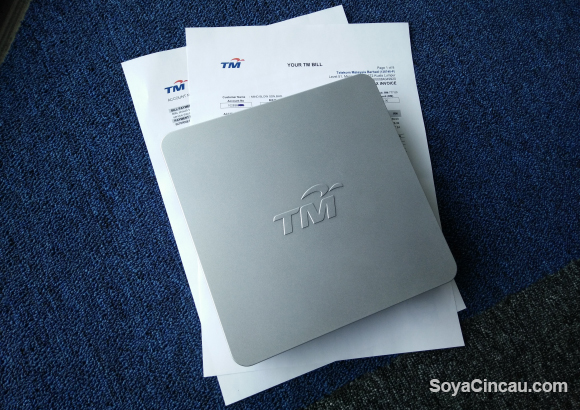 I'm sure we all remember the time, towards the end of last year, when TM had a little row with their customers about incurring a surcharge for the issuing of a printed bill. Well, there has been a new development in the matter as TM have decided to postpone their defaulting to the e-Bill format by six months.
Towards the end of last year, TM broadband subscribers (Streamyx and UniFi) exploded in outrage when they found out that TM was planning to charge them an exorbitant amount for their printed bills. The ISP justified their actions by claiming that it was part of their move to go green — cutting down and eliminating the usage of paper.
As a form of 'motivation' to get customers to switch to e-Billing, the telecommunications company was going to incur a monthly charge of RM2 for those who still want to receive their bill in paper format. Charge Malaysians extra for anything and you know outrage will soon follow.
In any case, TM issued an explanation that ended up giving consumers more confusion than confirmation because while they announced that it was an RM2 surcharge on their website, a surcharge of RM5 was mentioned on the printed bills. Now, there is finally a very official document detailing TM's plans.
According to the release, TM is postponing the defaulting of billing to the e-billing system to 1 July 2016 — seven months after the original intended implementation date of January 2016. This means that customers can still continue to receive their printed bill for now, but are strongly encouraged to make the switch as soon as possible.
Customers who fail to make the switch by 1 July 2016 will continue to receive their printed bill but be incurred a surcharge of RM2 per month. TM is calling on all their subscribers to make the switch as soon as possible if they don't want to be forced to pay more.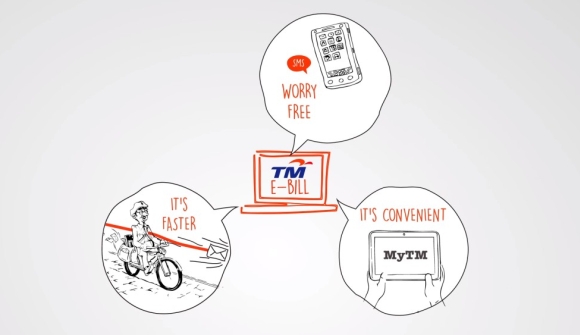 They highlight that there are many benefits to using the e-billing system, from speed (customers can receive their bills within 4 days) to SMS alerts and even the ability to check your bill online (up to 6 months) from anywhere at any time by simply logging on to this website.
To do so, simply update your preferred email address and mobile number by sending an email to [email protected] or visit the nearest TMpoint outlet, or call TM Contact Centre at 100 from your landline. According to TM, over 700,000 out of more than 4.4 million TM residential customers are already on the e-Bill statements. That's only about 16% of the user base.
Do note that this does not affect people who are only subscribed to TM's telephone services (without broadband). These customers will receive the printed bill for free.
[SOURCE]