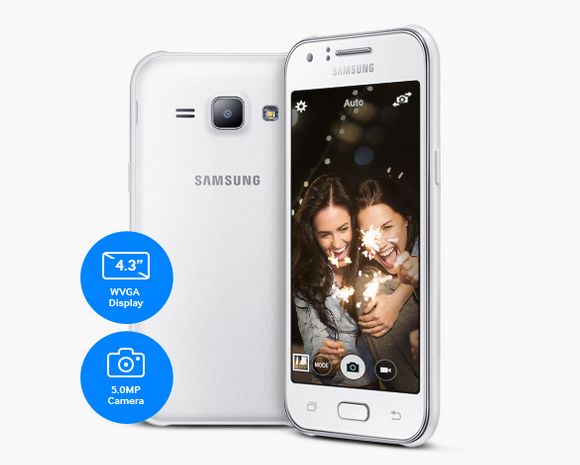 UPDATE: Samsung Galaxy J1 officially priced at RM399.
The Samsung Galaxy J1 is now official as it pops up for the first time on Samsung Malaysia's website. This is their newest entry-level device which could replace its current Galaxy V.
The price isn't known yet and the Galaxy J1 offers a rather basic 4.3″ WVGA display and it runs on an unspecified dual-core 1.2GHz processor with 512MB of RAM. Earlier it was speculated to run on a 64-bit enabled Quad-Core Marvel processor. On-board it gets a little 4GB of storage which can be expanded using microSD.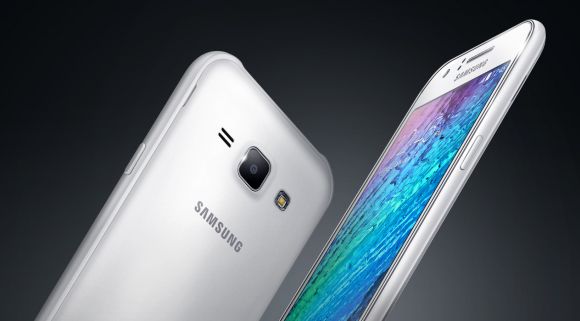 For taking pictures it gets a 5MP main camera with assisted flash and a front facing 2MP shooter. For taking selfies, there's a Palm Selfie function where you can enable a short timer by just showing your palm in front of the device. When you're low in battery, there's also Ultra Power Saving Mode to stretch the final bars of its 1,850mAh battery further. Connectivity wise, it supports 3G with faster HSPA+ speeds.
For more info, you can visit Samsung Malaysia's Galaxy J1 page.