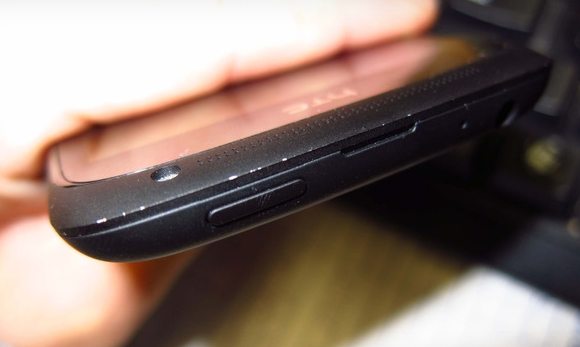 The HTC One S with its micro arc oxidised body is yet to be launched here but already it is facing some chipping problems.
As seen from the photo above from XDA Developers, the surface of the HTC One S is reported to be easily chipped off. HTC has acknowledged such problem and they have issued the following statement:
HTC is committed to delivering a high quality product and great experience for all our customers. There have been a few, isolated reports of this issue. The finish on the One S was laboratory tested as being at a hardness similar to ceramic. While that's hard, it doesn't mean it's impossible to damage. Regardless, HTC takes quality very seriously and are providing all customers with an immediate fix and we are implementing some small changes to ensure customers do not experience this issue in the future.
According to The Verge, HTC will offer immediate fix if the defective device is sent in within 30 days of purchase, otherwise the standard warranty terms apply. Currently in Malaysia, both HTC One X and One S comes with 2 years warranty and a one to one swap for the first year. Hopefully HTC has a permanent fix for this before they release the One S here.