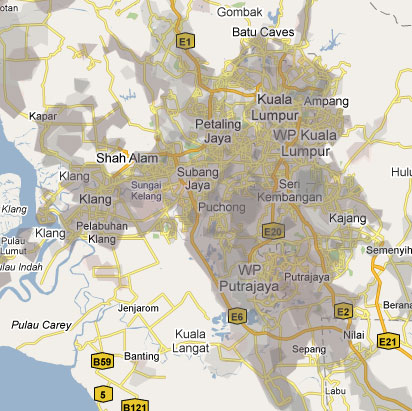 UPDATE: Yes coverage map updated with Melaka now covered with WiMAX.
When the government gave 4 companies WiMAX licences several years back, YTL took a different approach by rolling out its coverage first before making their services available. This was a bold strategy while the rest of the 3 players – P1, AMAX and REDtone launched theirs earlier and expand their coverage gradually over time. Yesterday, YTL has launched Yes 4G, claiming 65% coverage in Peninsular Malaysia with more than 1000 sites. As comparison, P1 which commercially launched 2 years ago current stands at 800 over sites covering all states in Peninsular Malaysia except for Melaka.
Over at the Klang Valley as seen from their coverage checker, yes seems to have wide and dense coverage blanketing the major parts of Klang Valley with minimal gaps. We are not sure about the significance of the colours but some showed a more distinctive dark gray while others are covered with light gray plots. Even Putrajaya all the way to KLIA is covered as well considering YTL's ERL is offering free WiFi supported on yes's network. Let's check out how the other states are doing.
Selangor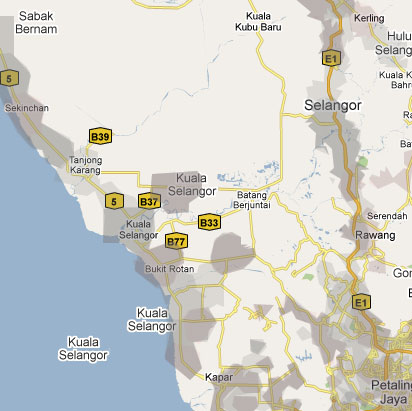 In the greater areas of Selangor, we find places like Sekinchan and Rawang are covered.
Negeri Sembilan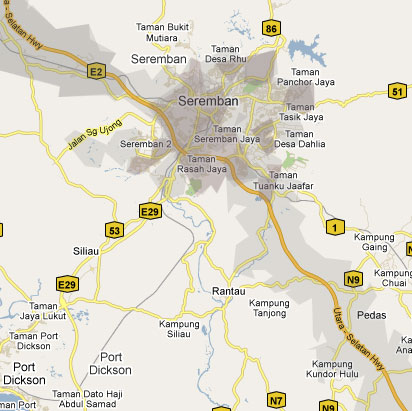 There's coverage in Seremban but none at Port Dickson.
Melaka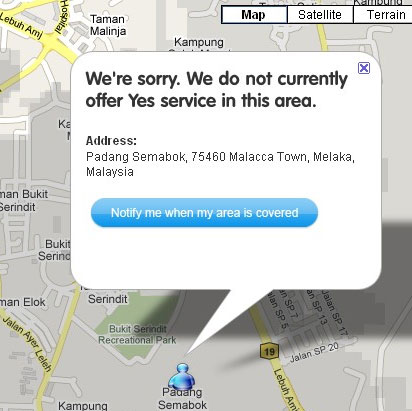 Despite being covered with gray layers, searching for a Melaka address returned no coverage. At first we were excited that YTL has finally beaten P1 in covering Melaka but it seems that neither one is covering the state yet.
Johor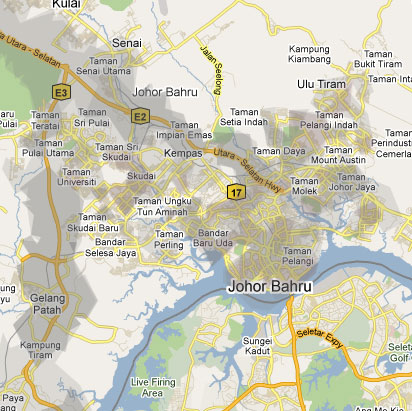 Perak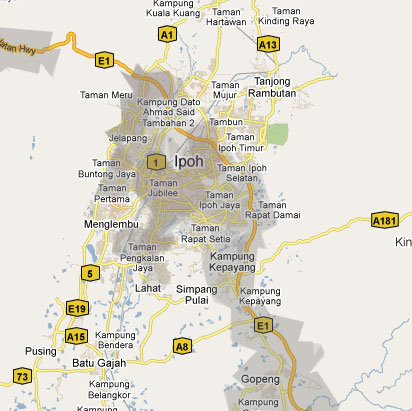 Kedah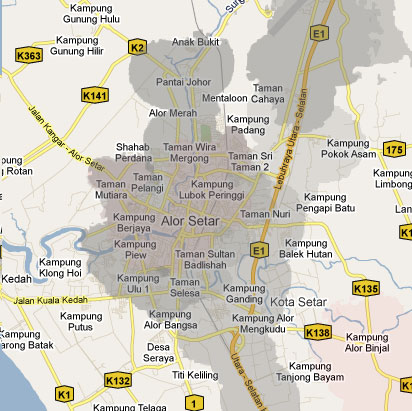 Perlis


Kangar is shown to be covered but searching returned no coverage results.
Kelantan


Same story at Kota Bahru.
Terengganu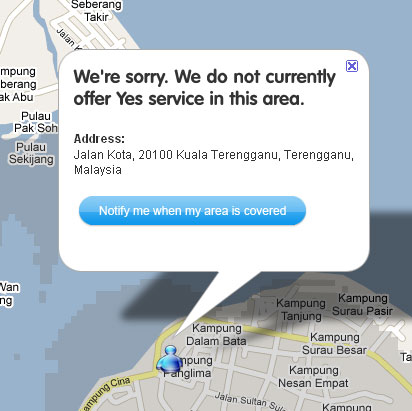 No Coverage at Kuala Terengganu as well
Pahang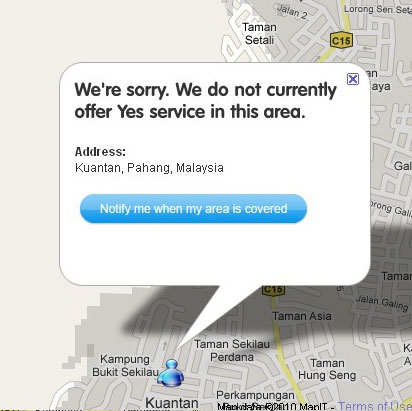 Same story here again.
We also question yes's claims of having 1000 sites when several states with coverage plots returned no coverage. Our gut feel tells us that YTL may have 1000 sites but not all of them are in commercial service, therefore not actually having as wide coverage as P1. However yes does offer something that the other WiMAX operators don't, such as coverage along major stretches of North-South and Karak highway.
To check for coverage, you can search your address or location at http://coverage.yes.my