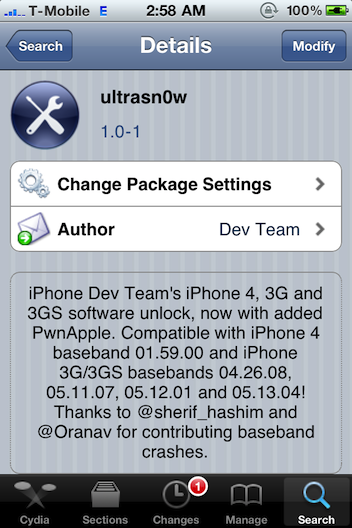 Got your iPhone 4 form the US or some other country that SIM-locked the device? Well, now you're in luck. The hackers from Dev-Team have just released its latest ultrasn0w carrier unlock with iPhone 4 support.
You'll find version 1.0-1 of ultrasn0w in Cydia on jailbroken devices. If not, just add the repo666.ultrasn0w.com repository. It works for iPhone 4 baseband 01.59 and 3G/3GS basebands 04.26.08, 05.11.07, 05.12.01 and 05.13.04.
If you don't know what this means, then you should probably leave the unlocking to the pros.