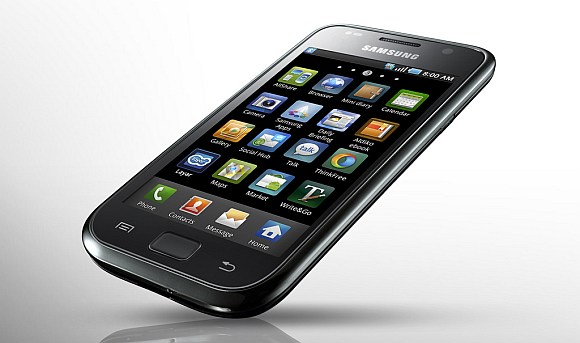 Malaysia's biggest supporter of Android devices — Maxis — will be bringing in another high-end Android phone, this time in the form of the Samsung Galaxy S.
Details are sparse on the Maxis pre-order page, safe for the fact that the device will retail for RM2599 outright. No indication how much it will cost with a plan attached but we're assuming that it will be very close to HTC Desire range, which is around RM1500.
So what will you be getting with the Galaxy S?
4-inch Super AMOLED screen that 20% brighter, 80% less reflective and more touch responsive. Apparently the screen on the Galaxy S is the thinnest display technology in the market
1GHz processor which we believe is Samsung's proprietary S5PC110A01 processor based on the same ARM CORTEX A8 core as Apple's A4 processor which is inside the iPad and the upcoming iPhone 4
5MP AF camera with 720p HD recording. There's no indication of zoom capabilities on Samsung official site
On board storage include an 8GB and 16GB option with MicroSD expansion support up to 32GB, making the Galaxy S the smartphone with the most storage potential
Samsung has also included a propriety augmented reality app in the Galaxy S that it claims will offer rich augmented reality and location based content.
Maxis says the Galaxy S runs on the latest Android OS. We're not sure that their definition of "latest" if but the last time we checked, the Galaxy S runs on Android 2.1 NOT the latest 2.2 Froyo. And to date, there's no indication that a 2.2 update is available for the S, so we're not too sure what they're on about.
In the meantime, hope on over to the jump for some promo videos of the Galaxy S
The interesting thing about the Galaxy S is that it doesn't feature the four standard navigation buttons seen on almost all Android phones. Instead if you look at the demo videos a very iPhone-ish navigation UI.
Head on over to the Maxis website to pre-order your Galaxy S but we'd be causious though. Maxis didn't indicate when the phone will be available. Scary to think that my the time it is available the iPhone 4 will have already arrived.
Hit the link to see more of the Galaxy S.
Samsung Galaxy S video demo