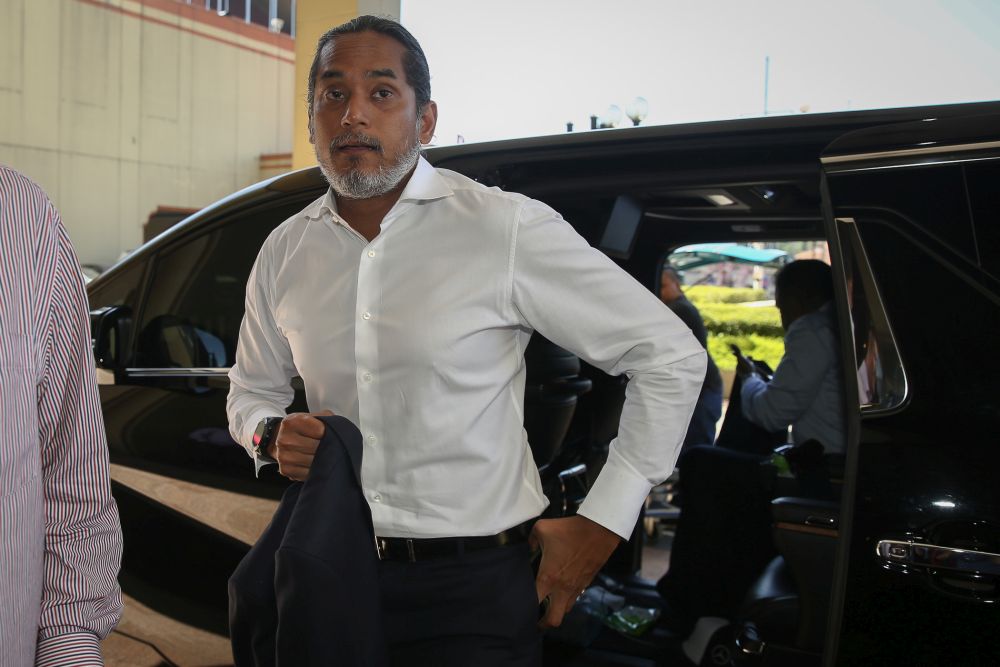 Science, Technology and Innovation Minister Khairy Jamaluddin tweeted out a screenshot of a beta mobile application for contact tracing in Malaysia, which would help trace close contacts of COVID-19 infectees especially if Malaysia loosens the restrictions for the MCO. The Minister also wrote that location information will not be recorded in the app.
The decision for the lack of location information on the app is "to protect the privacy of users" according to the Minister. He also mentions it will be available in iOS and Android app stores in several days.
Limitations of Bluetooth
Countries including Singapore have previously developed and used apps like Trace Together that uses Bluetooth to trace COVID-19 infectees but does not track your location. The app would basically pick up the signals of nearby phones at 5-minute intervals, and store the connections between them in a database. If one person tests positive for COVID-19, they could tell the app they've been infected, and it could notify other people via Bluetooth whose phones passed within close range in the preceding days.
However, this might have limitations, as Bluetooth can help you find the rough location of your missing object, but not the exact physical location. Interference can also be a big issue as devices like backpacks, walls, or windows will degrade the radio signal strength used to measure distance.
Along with other factors, Singapore had to eventually declare a Circuit Breaker even after the efforts to help track infectees through their Bluetooth-based app.
Why location tracking is important
South Korea, where it has yet to impose a lockdown, have been able to make tactical decisions regarding schools, movements, and move forward without extreme lockdown measures—they did it through thorough location tracking and… privacy invasion.
Laura Bicker, BBC's Seoul correspondent said that South Korea used data from surveillance cameras, cellphones and credit card transactions to map the social connections of suspected cases.
"Everything that I thought was perhaps overkill… All of the sudden it became clear. South Korea knew what was coming," she said.
The correspondent explains how South Korea tracked infected patients by putting their movements on an emergency alert. The information received would be shared on social media apps, so if South Koreans were in an area where an infected person had been they get "a screaming message on your phone" telling you not just where they've been but what time they were there.
"He was at the grocery store at 6pm, he was at a karaoke bar at 8pm, he was there til 1am and then a love motel by 4 or 5am… that's the kind of detail it goes into. Some might say it's an invasion of privacy because it does give a lot of information away. Some people have had affairs outed by these text messages," Bicker continues.
The South Korean government uses that technology to allow people to track where infected people have been so they can trace their steps, and go get checked for the virus if needed. If they have been infected, they're made to go into isolation and download a separate 'quarantine app'. The app is a GPS system where if you left your location or switch your phone off, a buzzer goes off and informs a government officer.
Previously, South Korea came to a standstill during a MERS outbreak in 2015 after 38 deaths were recorded, and their experiences with MERS may have made officials more aggressive in responding to COVID-19 and possibly made residents more willing to accept intrusive measures to contain the virus.
Data comparison between countries
Currently, there are 4,987 confirmed cases and 82 recorded deaths in Malaysia, whereas in South Korea, there are 10,591 confirmed cases altogether and 225 deaths. However, South Korea's statistics show a continues 'flattened line' while Malaysia's statistics look uncertain.
Singapore's statistics show a slow rise, but eventually is still reaching their peak in official COVID-19 cases.
For now, South Korea has turned a corner and even continue to be prepared for a second wave. Their success with widespread testing and the location tracing apps offer a way out for most countries stuck in 'lockdowns', including here in Malaysia.
Although Khairy's team is reportedly "working hard" to provide their contact tracing app as soon as possible, and mentioned that the app is being developed by a local team which includes experts from Google Malaysia. Apple and Google are also currently working on a Bluetooth-based tracking system similar to Singapore's app, which apparently also doesn't use location data.