Malaysia Consumers Movement (MCM) and Consumers' Association of Penang (CAP) have urged the government to put an end to unfair telco contracts for customers. They believe contracts should be abolished if a customer gets a bad internet experience.
When it comes to broadband services or device bundles, most telcos would normally impose a contract period of 24 months. A customer would be liable to a penalty fee if the service is terminated before the contract period ends.
Customers should be able to cancel without penalty if they are not getting promised internet speeds
According to MCM secretary-general Sukhdave Singh, the issue of contracts with internet service providers has been a bane for customers for far too long. He told FMT that such contracts should be made illegal because they do not protect customers but work in the interest of corporations. Sukhdave added that telco contracts must include exit clauses without penalty if a customer can provide proof that they are not getting their promised internet speeds.
He said customers who are currently tied to a contract are at a disadvantage because they couldn't opt out without breaching the penalty clause. He added that complaints often fall on dear ears and it is a complete abuse of consumer rights.
Sukhdave said the Malaysian Communications and Multimedia Commission (MCMC) should be more aware of these issues and work towards helping customers. He suggested the MCMC set up a tribunal to hear complaints on telco issues for dispute resolution.
Customers shouldn't be penalised for bad service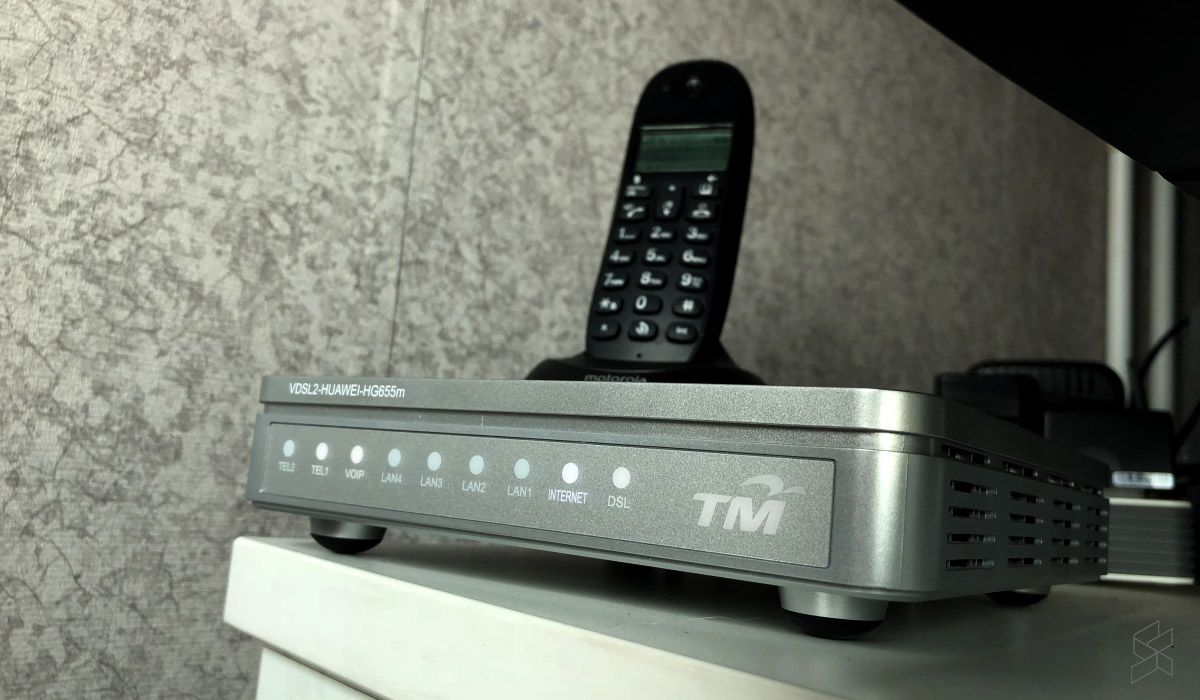 Meanwhile, CAP president Mohideen Abdul Kader said it is time for the government to step in to allow unsatisfied customers to terminate their contracts without penalty over bad internet services. Echoing Sukhdave's sentiment, he suggested that the Communications and Multimedia Act 1998 could be amended to allow customers to cancel without exit fees if a telco is providing bad internet service.
He said when a telco contract is signed, it is understood that the company is responsible to provide a good service, not just that the customer is obligated to stick with the company. He added that customers shouldn't be penalised for the telco providing bad service.
As more Malaysians depend on internet connectivity for work during the lockdown period, Mohideen said bad internet service can potentially cause them to lose their jobs when they cannot do their work. He said since customers are locked in contracts, telcos are not incentivised to rectify the problems of their customers.
"At the end of the day, telcos are still winners in this scenario no matter what the customer chooses to do," said Mohideen.
As we've highlighted early this year, we noticed that several telcos have revised their terms and conditions which makes it harder for customers to leave. Unifi forces its customers to renew their contracts for any plan change even when there are no new devices provided.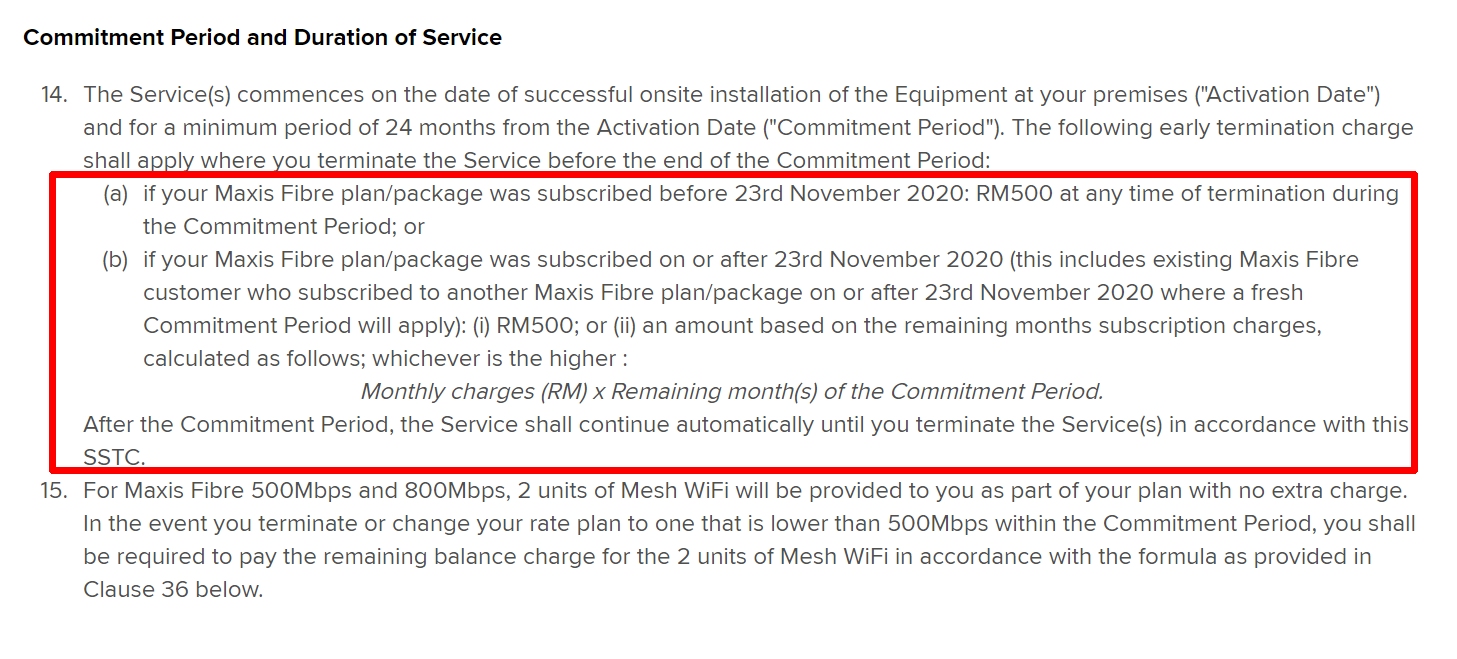 Instead of a fixed RM500 amount, both TM and Maxis have recently revised their fibre broadband penalty charges where customers have to pay the remaining months of their subscription contract in full. This means if you're subscribed to a RM199 plan and have 10 months remaining, you will have to pay a staggering RM1,990 for early termination. It is unfair for customers to pay the full amount when they are no longer using the service.
MCMC: Contracts are based on willing buyer willing seller principle
When we reached out to the MCMC several months ago about these unfair penalty charges, they responded to us by saying "Consumers have a responsibility to reach a service contract as that is based on a willing buyer willing seller principle. Consumers opt to subscribe to a service and not forced into one." 
This means that the telcos are free to set any penalty amount and customers would have no choice but to accept it if they wish to subscribe to their service. Basically, customers that don't have a variety of service options, are left with a take it or leave it situation.
[ SOURCE ]